According to the 2022 Global Health 50/50 report, MPP is one of just 19 "very high performers" out of 200 rated organisations
30 March 2022
Global Health 50/50 has just launched its fifth annual report, Boards for All? A review of power, policy and people on the boards of organisations active in global health. The report this year has two main areas of focus: an in-depth analysis of the attributes of board members across 147 organisations, alongside the annual analysis of the individual performance of 200 organisations across our standard nine core variables on gender-related policies and practices.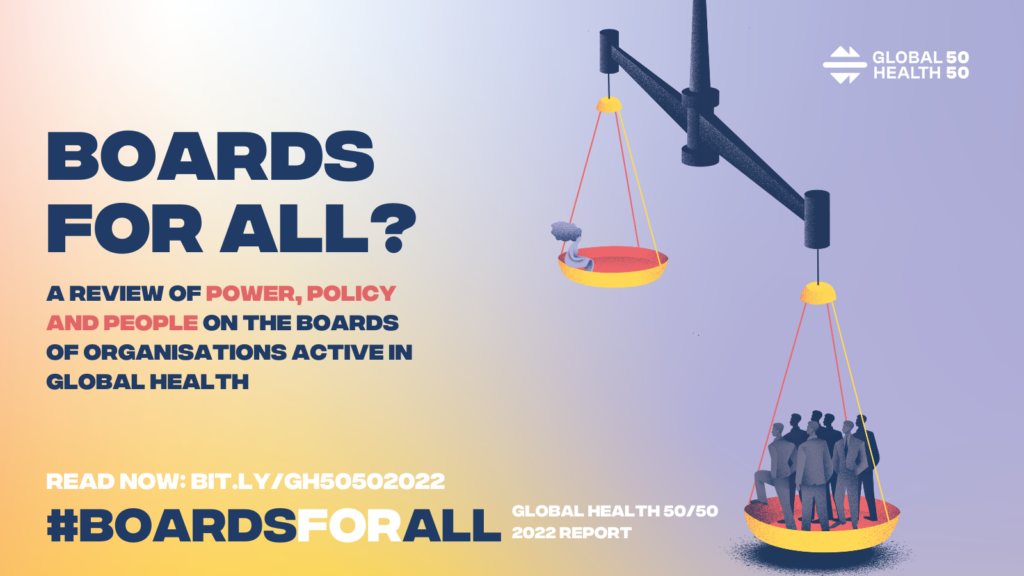 MPP is very proud to have been listed as a very high performer by Global Health 50/50 through their 2022 assessment of publicly available gender-related policies, practices, and outcomes in 200 leading organisations active in global health. This places our organisation in the top 10% of the sample. In assessing the scores of MPP from 2020-2022, we have also been found to be a "consistently high scorer".
| | |
| --- | --- |
| | |
Nonetheless, after analysing over 2,000 board seats across 146 leading global organisations active in the global health sector, Global Health 50/50 found that gender and geographic diversity are severely lacking in the boards of major organisations active in global health. Indeed, the study confirms that people from high-income countries dominate leadership positions, with only 25% of board seats held by nationals of all low- and middle-income countries, despite the fact that these countries are home to 84% of the world's population. Alarmingly, the study reveals that women from low-income countries are excluded from decision-making processes, occupying only 17 (1%) of the more than 2,000 board seats assessed.
A launch event will take place on 1 April 2022 at 1:30 pm BST > more information can be found here.