MPP is proud to be among the high scorers of the Global Health 50/50 2021 Report, Gender equality: Flying blind in a time of crisis
8 March 2021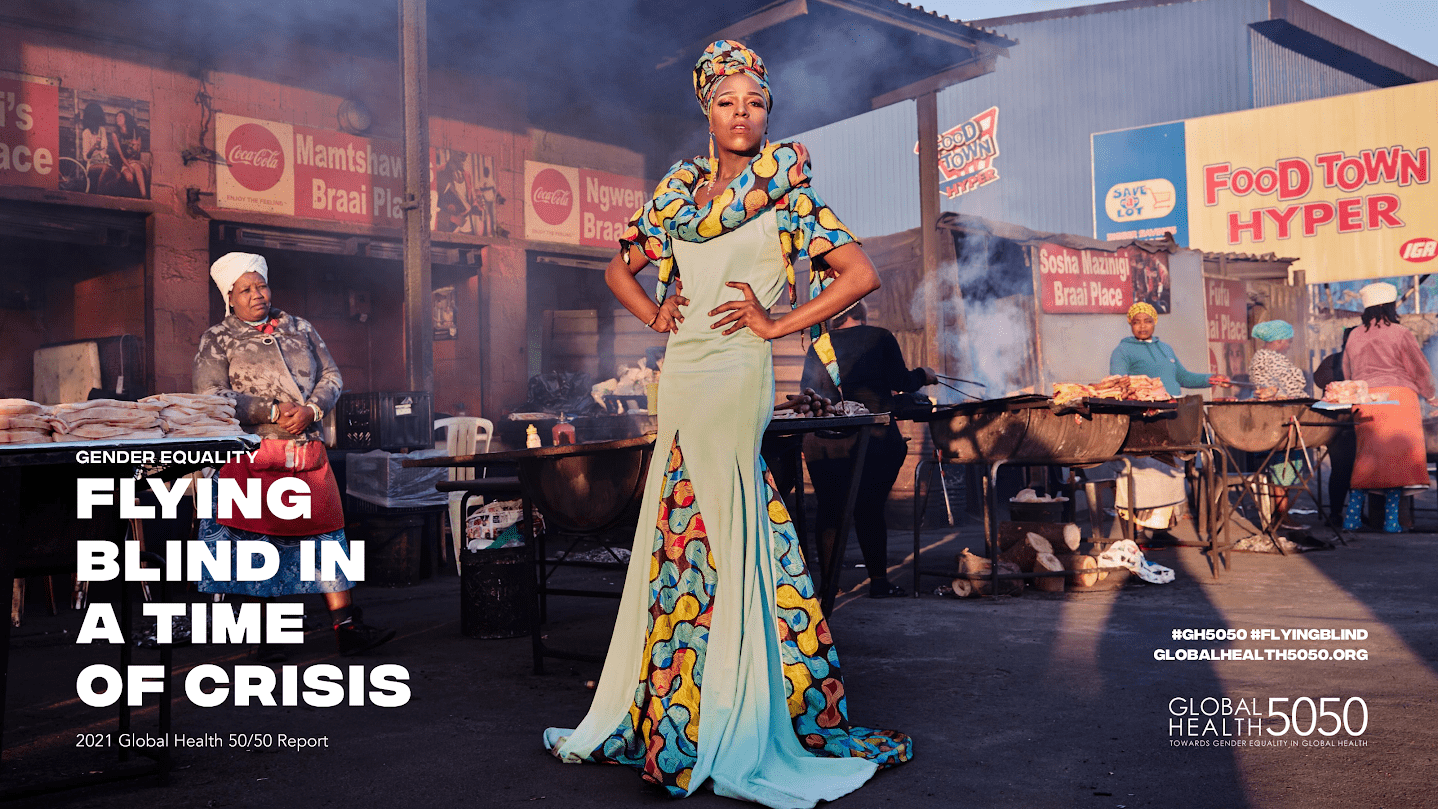 ---
Now in its fourth year, the Global Health 50/50 2021 Report, Gender equality: Flying blind in a time of crisis reviews the 201 most influential organisations active in global health, including the Medicines Patent Pool, to assess how gender equality is being advanced within organisations and health programmes, taking an in-depth look at gender in health-related COVID-19 responses.  Again this year, MPP is listed among 33 high scorer on gender equality and part of the top 45.
Despite a calamitous 2020, the report finds notable areas of progress and hope. The new data and research show that organisational commitment to gender equality is surging, and that organisations are becoming more transparent about their policies on shaping diverse, inclusive and equitable working environments for people.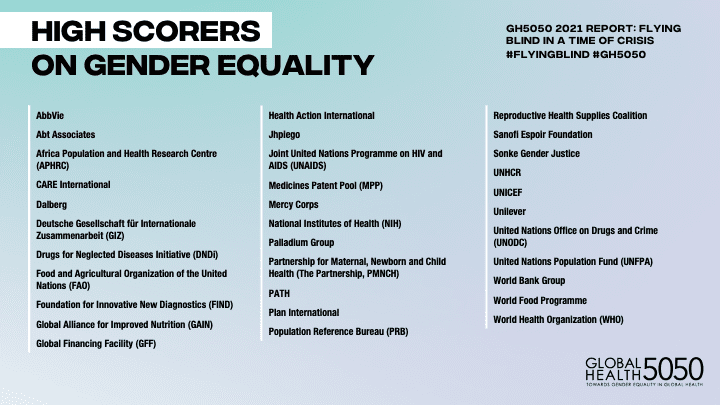 However all is not rosy, the report's latest data suggests that rhetoric is often used as a substitute for action and that programmatic activity to prevent and address the health impacts of COVID-19 largely ignores the role of gender. Yet gender influences everything from who gets tested for COVID-19 to risk of severe disease and death. The result is gender-blind pandemic responses that are less effective than they should be, with grave consequences for the health of billions of people around the world.
---