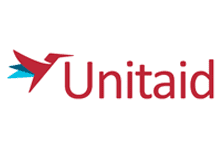 In 2010, with strong international backing, Unitaid founded the Medicines Patent Pool, the first voluntary licensing and patent pooling mechanism in public health. Initially focused on improving the HIV response, Unitaid's Executive Board approved MPP's entry into the fields of hepatitis C and tuberculosis in 2015. Unitaid is MPP's sole funder for these activities.
Ten years ago, Unitaid created the Medicines Patent Pool, which allows pharmaceutical companies to license their rights on a voluntary basis. This has enabled the production of generics that treat tens of millions of people around the world. Thanks to MPP, for example, an annual treatment for HIV/AIDS costs less than US$70 in Africa, compared to the US$10,000 it costs in Europe.
Marisol Touraine, Chair of the Unitaid Executive Board
MPP is currently operating under its third five-year grant from Unitaid (2021-2025).
Access the Unitaid-MPP Memorandum of Understanding (2021-2025)
About Unitaid
Unitaid is engaged in finding new ways to prevent, treat and diagnose HIV/AIDS, tuberculosis and malaria more quickly, more affordably and more effectively. It takes game-changing ideas and turns them into practical solutions that can help accelerate the end of the three diseases. MPP is important in implementing Unitaid's objectives by working with a range of organisations to license key medicines for generic manufacture.
Since 2010, Unitaid's investments in MPP have yielded 44.7 times the value of its funding from the expansion of generic access in countries and subsequent price reductions of licensed products. Savings are projected to reach USD 4.3 billion by 2028 for HIV medicines alone, with an 83% average price reduction between originator product and MPP licensed generics.
---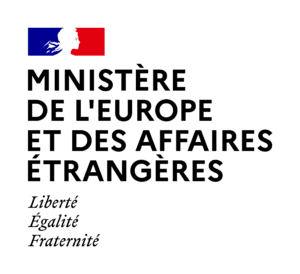 France's support allows MPP to use its proven voluntary licensing model and expertise in carrying out technology transfer for COVID-19 health technologies and voluntary licensing of COVID-19 biotherapeutics such as monoclonal antibodies. Thanks to France's support MPP co-leads an initiative with WHO to increasing local production of COVID-19 vaccines and other therapeutics towards ensuring health security and sustainablity. MPP also seeks voluntary licensing of biotherapeutics beyond COVID-19 that will benefit those living in LMICs.
France supports the essential work of the Medicines Patent Pool, created by Unitaid, contributing to equitable and universal access to quality and affordable health products, including against COVID-19. Technology transfers (as illustrated by the first mRNA technology transfer hub in South Africa) are key to the promotion of end-to-end health products manufacturing in developing countries.
Joan Valadou, Director of Human Development, French Ministry for Europe and Foreign Affairs.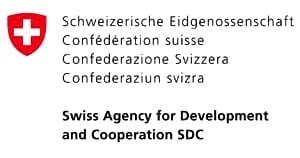 The Swiss Agency for Development and Cooperation (SDC) funded MPP's feasibility study exploring the expansion of its mandate to include other patented priority essential medicines beyond HIV, hepatitis C and tuberculosis.
The SDC is now funding MPP to implement its mandate expansion into patented essential medicines on the World Health Organization's Essential Medicines List – and those with strong potential for future inclusion.
More on the SDC's mission here.
Read press release.
The MPP model fits the Swiss approach to improving access because it promotes voluntary, collaborative solutions with the pharmaceutical industry for reducing prices of essential patented products, while ensuring the quality of those medicines, and protection of intellectual property rights. This is why we support MPP in the realisation of its expansion programme.
Alex Schulze, Co-Head of SDC's Global Programme Health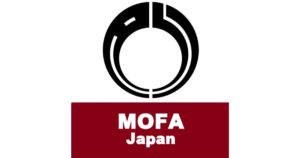 The Ministry of Foreign Affairs of Japan contributes to MPP's COVID-19 work, supporting rapid access to affordable health technologies to end the pandemic.
Japan's support allows MPP to explore opportunities for COVID-19 health technologies and to facilitate access, working towards securing access-oriented licences that will benefit those in need, particularly in LMICs.
Japan highly appreciates the work of MPP and the innovative licensing model that has proved itself already across diseases such as HIV and hepatitis C. With the many hundreds of products currently undergoing clinical trials for the treatment of COVID-19, it is essential to act now so that when the most effective technologies become available, a rapid access plan is already in place. Voluntary licensing of patents is one such tested model that can quickly, sustainably and equitably deliver large quantities of quality-assured affordable treatments across the world.
Keiichi HARA, Unitaid Board Member/ Deputy Director-General for Global Issues, International Cooperation Bureau, Ministry of Foreign Affairs of Japan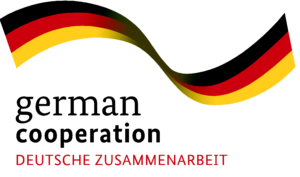 The German Agency for International Cooperation contributes to MPP's intellectual property work, supporting understanding of intellectual property for COVID-19 vaccines as well as technologies needed for the mRNA technology transfer hub programme.
Germany's support allows MPP to provide VaxPaL, a patent database devoted to COVID-19 vaccines worldwide. The patent information on COVID-19 vaccines is compiled for the purpose of providing greater transparency on patents relating to key COVID-19 vaccines.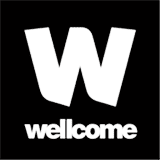 The Wellcome Trust funded MPP in 2018-2019 to concentrate on the key elements integral to implementing MPP's expanded mandate, including developing an implementation plan for MPP's new five-year strategy and exploring MPP's role in relation to antimicrobial resistance.
Read The Wellcome Trust's statement on equitable access to healthcare interventions here.
Read press release.
Two billion people worldwide lack access to life-changing treatments – including medicines, vaccines and diagnostic tools. Wellcome spends around £1 billion each year to support research and drive reform to improve health for people around the world. The full benefits of innovations to improve health can only be realised if they reach the people who need them, especially those living in low- and middle-income countries. Practices such as voluntary licensing, patent pooling and equitable pricing are fundamental to increasing access to prevention, treatment and care. We are pleased to support MPP in its efforts to speed access in low- and middle-income countries.
Alex Harris, Head of Global Policy at the Wellcome Trust