MPP at the LEAP pre-CROI workshop
Dates: 05 March 2021, 8:00 - 8:00 pm
The Long-Acting/Extended Release (LA/ER) Antiretroviral Research Resource Program (LEAP) pre-CROI Investigator Meeting and Annual Workshop was held virtually on Friday 5 March 2021, with the objective to discuss the recent advances in the long-acting field, novel applications and related approaches for the treatment and prevention of HIV, viral hepatitis and tuberculosis.
The Medicines Patent Pool (MPP) was invited to address some of the access issues that long-acting technologies and their formulations may face in low- and middle-income countries (LMICs), and to propose possible interventions to overcome this bottleneck.
MPP is working towards fostering development and broadening access to long-acting technologies in order to facilitate access to these ground-breaking therapeutics by:
Negotiating public-health driven licences with technologies patent owners, ensuring maximum access to their inventions in LMICs;
Encouraging patent owners to commit to a set of access principles to facilitate collaborations in the long-acting space towards accelerated access to quality and effective products with impact for global health;
Sharing information and catalysing matches through the collaborative creation of an online database for long-acting technologies called "LA PaL", regularly updated with technology platforms, technical profiles, and an overview of their patent and licences landscape.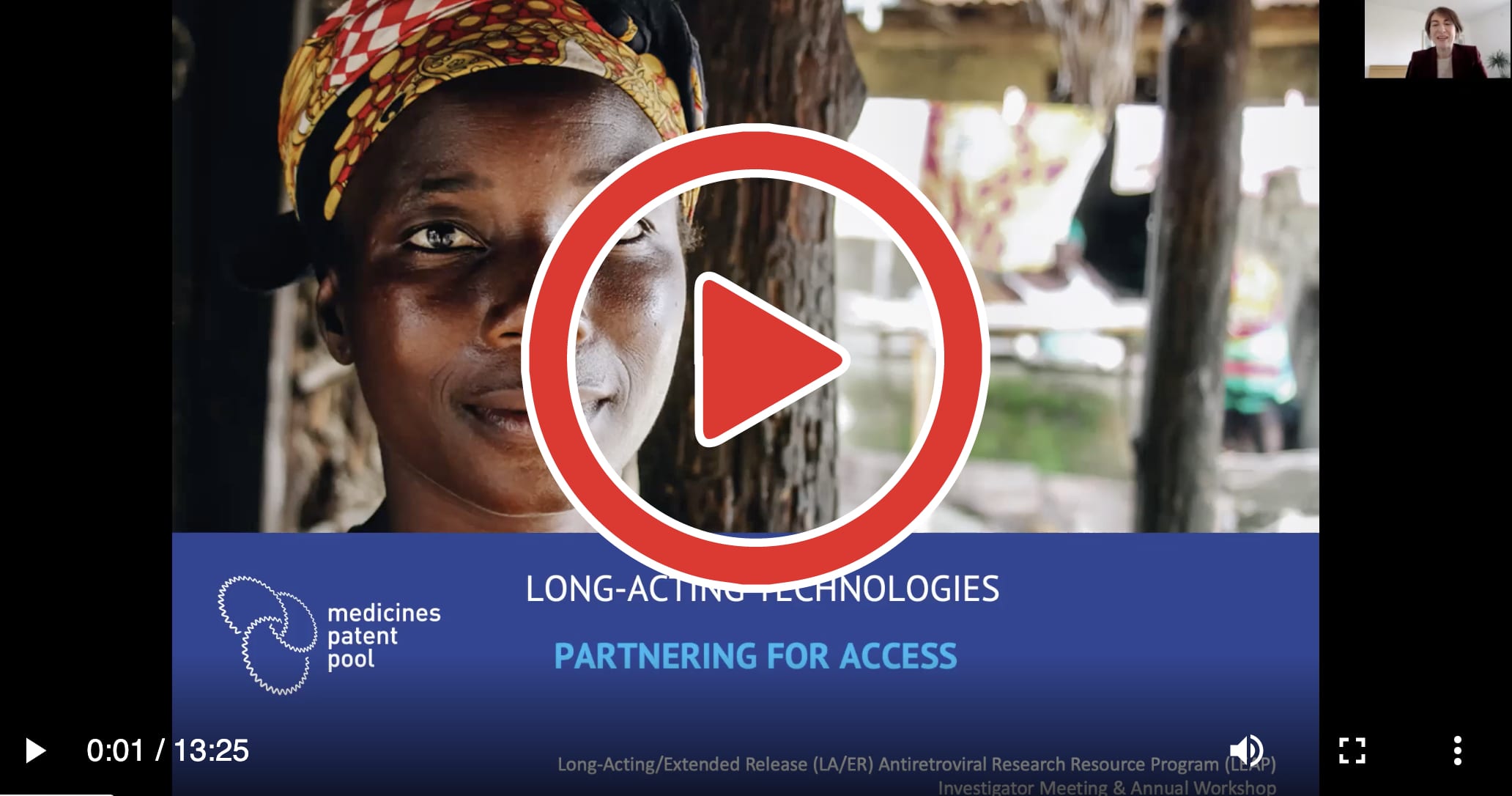 ---
More information on LEAP programme supported by the division of AIDS, NIAID
More information on MPP's long-acting therapeutics initiative below: